The write-up for the Week 2 Marquee Match-up is
now online
. Here's a hint about which teams get the feature:
rivalry
. Oh, and there's the picture! In case the hint did not sell it completely. The honeymoon is over as Week 2 will be much busier than week number one with eight series, three field openings, and eight teams taking the field. Both the DeLoppes and Ducks, who played for the WSEM Championship last season, will make their 2011 debut on Sunday. Head over to the schedule page to see and
read up on
all of the Week 2 series.
The statistics leader board on the front page has been turned over to 2012. For Week 1 the minimum PA and IP are set at six and four, respectively.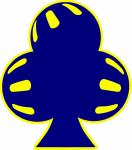 Joel Crozier of the Whiteford Wicked Aces has written a recap of the teams 4-0 start, including the two perfect games against King Friday, over on
whitefordwa.blogspot.com
.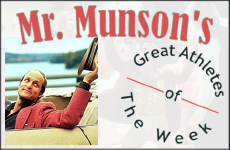 Mr. Munson's Great Athletes of the Week
for Week 2
will be added tomorrow
are now online
! This will be a weekly feature every Wednesday throughout the season. Will one of the perfect game throwing Aces get named? Perhaps a guy with more numbers on his jersey than on his stat sheet?
Stay tuned
Click the link
to see who snags the Week 2 honors!
Finally, if you have not yet seen, the Media Department was in high gear in Week 1: pumping out
two game videos
and a
gamecast of Whiteford vs. King Friday
.