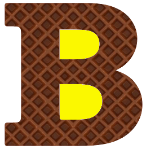 --
@
--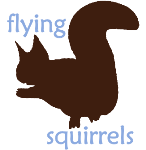 5:00 PM

---

The Drey
Game 1:
Belgian Wiffles - 1
Flying Squirrels - 2
WP: Mike Merlo
LP: Chris Lewis

Game 2:
** 6 Innings **
Flying Squirrels - 1
Belgian Wiffles - 0
WP: Brandon Corbett
LP: Chris Lewis

Shenanigans Pickup Game:
Winning Moment - Shore's peg of Murtha in the thigh.
Other Winning Moment - Merlo getting "struck out by a fetus."
Losing Moment - "No singles in exhibition" baserunning philosophy.
Close, low scoring pitchers duels won by aggressive baserunning:
small ball fury in death valley
. It's trademarked. This is how games are played in
The Drey
! Carl Coffee supplied all 3 RBIs for the Squirrels over the two games, while Merlo and Corbett kept the Belgian hitters in check. Chris Lewis didn't make it easy, matching the Squirrels rotation nearly tally for tally. Both sides kept walks to a minimum and made the batters earn what they got. Like any good defensive battle it came down to a defensive miscue or a baserunner digging for the extra base; both games featured missed peg tries at home. There's definitely some exciting, often nail-biting, and always sweating under the pressure in the hot sun ball being played at the Drey. The two teams were joined by Alex Shore (Warriors) for a friendly pickup game to loosen up before heading home, and proper shenanigans ensued. Tense wiffle first, and save the fun stuff for later!
--
@
--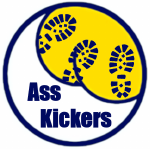 6:30 PM

---

Constanti Field
Game 1:
** FORFEIT **
Jason Mattseals - 3
Ass Kickers - 0

Game 1:
** FORFEIT **
Jason Mattseals - 3
Ass Kickers - 0